Devlog #01 – We have a launch date!
Hi, how are you doing today?
With the new year, we are also starting a new tradition here: monthly posts about how things are going with the game, with the occasional sneak peak of what is coming next.
We've had two main updates this month, "Fashionista" and "Do you like our owl?". The clothing system is already a player favourite, so we've put some work into improving it even further. Amongst other changes,  you now have a preferred style by which you are known. Bohemian? Kingpin? Cybergoth? We have 20 different styles, generated by mixing and matching items of apparel, which you can use to express yourself. Specialising in one lets you style even harder.
This update also brought a lot of small changes, of course, like new items to buy and the usual tweaks. We should probably stop messing with the clothing stuff for a time, but it appears that Rob is obsessed with the stuff.
Our second big update was an even flashier one. PUBLIC PROFILES ARE NOW LIVE!, and you can access a report of your very own character in Cinci streets. A report from whom, exactly, you don't know. Maybe you should be a bit worried about who is watching you so closely that they even know the kind of clothes you wear most and the exact number of people you killed. Talk about drones taking our privacy away, am I right?
You can check the profile pictured above here: https://cyberpunkdreams.net/profile/Mirabelle
We also had a lot of changes to the engine and app, several enhancements to the hunting mechanic, lots of new items, lots of tweaks, and lots of new art in the game, that, as you can see, are decorating this post.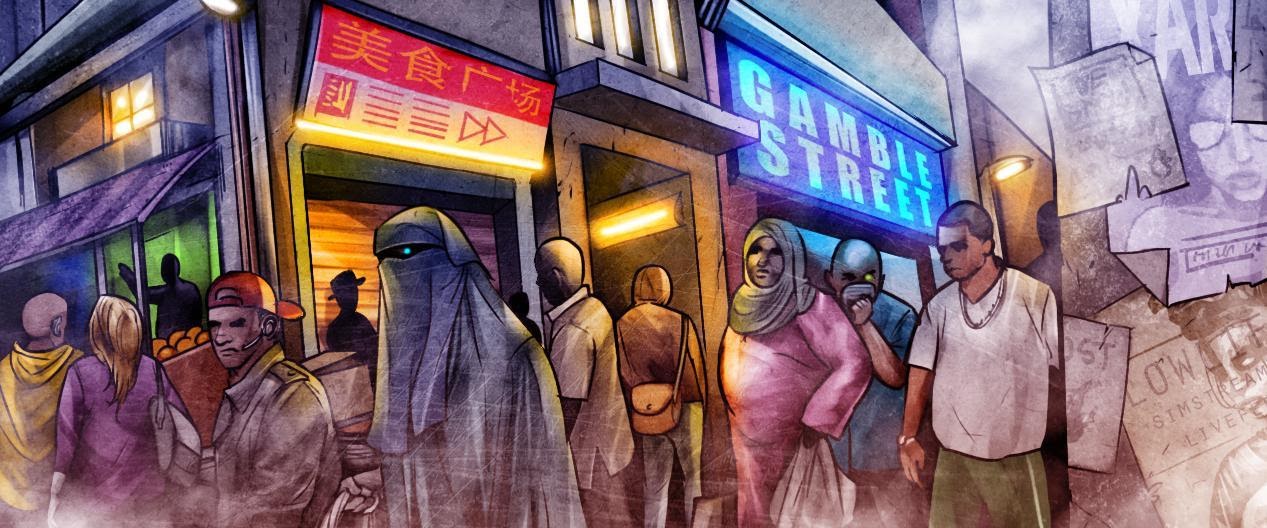 But enough about what has been done. Now it's time to talk about what we're doing next. First of all, you might already know, as we've announced in the discord server and updated the Steam page, the game has now an OFFICIAL RELEASE DATE!
Yes, we're planning on leaving the beta and going live to the world on May 14th of this year. The game will, of course, continue to be updated after the launch, as it's intended for continuous development. That means we'll keep creating stories and features and overall content regularly and indefinitely, even after the release. But the game will go live with all the core features done, so come join us! It will be free-to-play. Wishlist it here: store.steampowered.com/app/1361680
By the way, speaking of stories, I was just making the cards for a story that's arriving this February. The older players remember the Arms Cache, on the slums? That now has been completely reworked. There are, of course, a lot more things coming, but Rob doesn't want to tell you. He's secretive.
If you want to get news about the game, like the release date, sooner, join our discord server. The community there's great, and there are a lot of interesting discussions: https://discord.gg/XeY36k9
You can also check out our twitter page, we post there daily: https://twitter.com/cyberpunkdreams
And that's it for now. See you next month!