Devlog #20 – Pimp Time
As always, new mechanics and yet more content have arrived in cpd over the last month or two. Read all about it in today's devlog.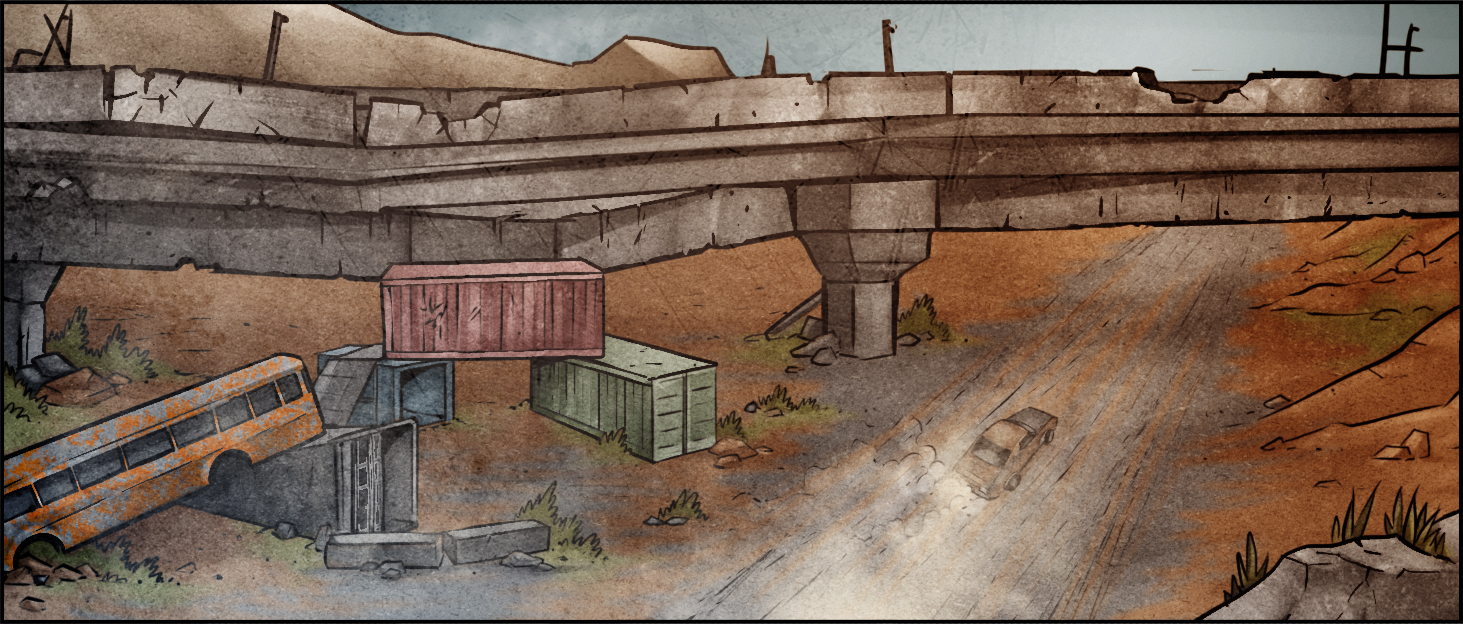 These last couple months saw changes to several important systems in cyberpunkdreams. The first of them came with Pimp my Pimp, introducing a host of new features for those who are in the trade. In addition to a new way to become a pimp, the concept of territory was also introduced, meaning pimps will have to not only manage their territory, but also grow it if they want to have more than a couple dozen girls working for them.
Roll Call and Doing the Rounds underwent changes; pimp wars aren't isolated events anymore; and there's a new economic model for how the industry works. Special girls also had some work, making the mechanic smoother and more immersive. Overall, this is a wide-ranging overhaul to the entire trade, offering a more nuanced, harder, and ultimately more immersive and satisfying experience for those who want to try their hand.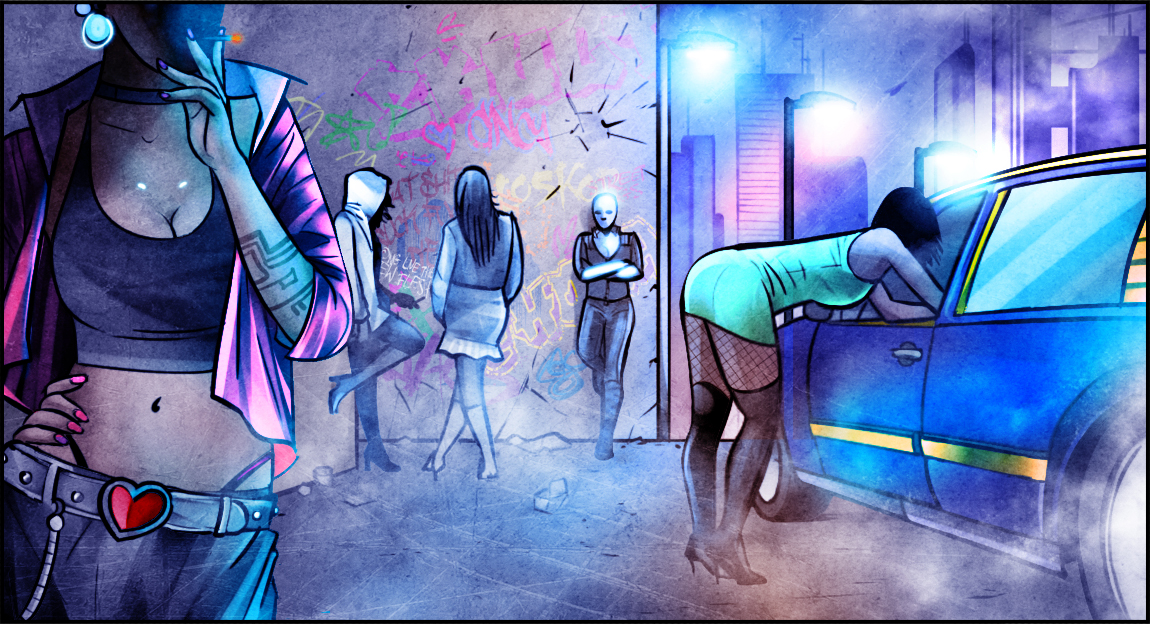 The second big change went live with Time Enough, revamping an extremely important mechanic of cyberpunkdreams: the flow of time. The new time system is a massive change to some things that drive the fundamental loop of the game, giving you much more control over when your character is active, as well as providing more immersion. The time of day is primarily driven by the decks (as night was before), and you can also move it on by hanging at your place or spending actions in bars and similar places. However, the relationship between actions, hours passing and Another day/Another night is still meant to be very loose.
This also means that the various NPCs now have schedules, and are no longer always at your beck and call, day or night. Now they have not just sleep time, but various levels of activity (which affects the frequency of their interactions and where they might turn up), which can also depend on the day of the week and the NPC's current status. For example, Ann's schedule is rather different depending on whether or not you've got her off the speed. Most places, such as bars, also have opening times.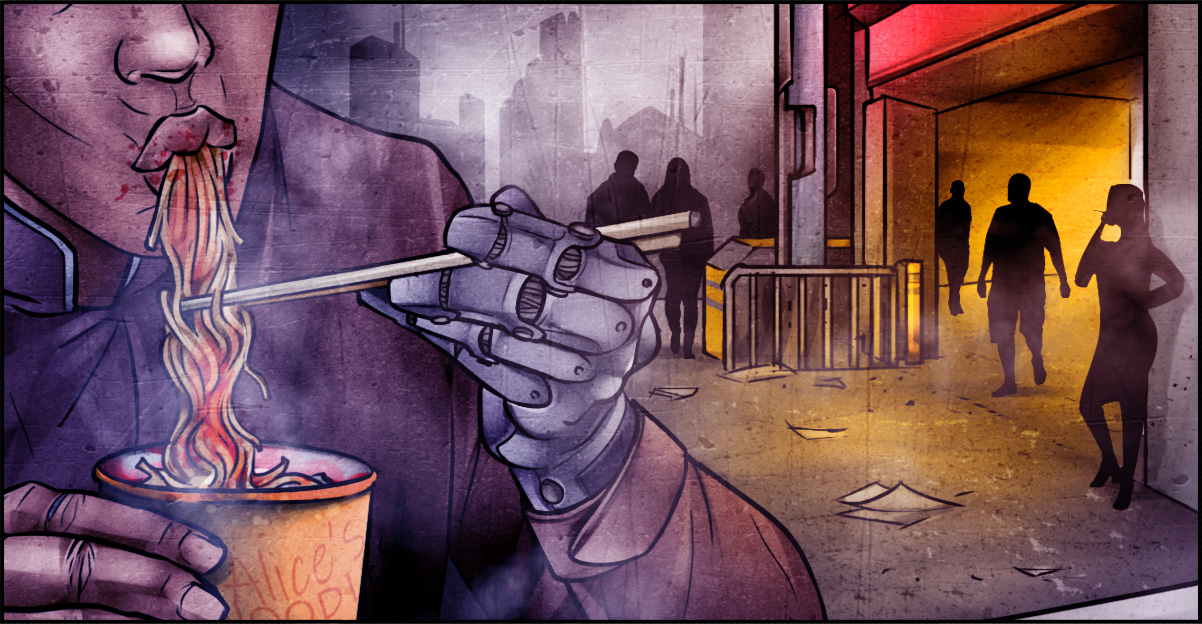 Of course, there were also a lot of other changes and inclusions besides the structural changes to systems. There were some tweaks to mutations; new spikes are circulating in Cinci's streets, ready for use; and your body can interact differently with certain substances now. Plenty of other changes were made, you can always check the complete changelogs here. New art was added, and a great deal of bugs and typos fixed. Thanks for the reports, as ever!
We've also just wrapped up our end of summer heatwave event, and winter is taking it's hold on Cinci… and beyond. Get ready to wrap up warm!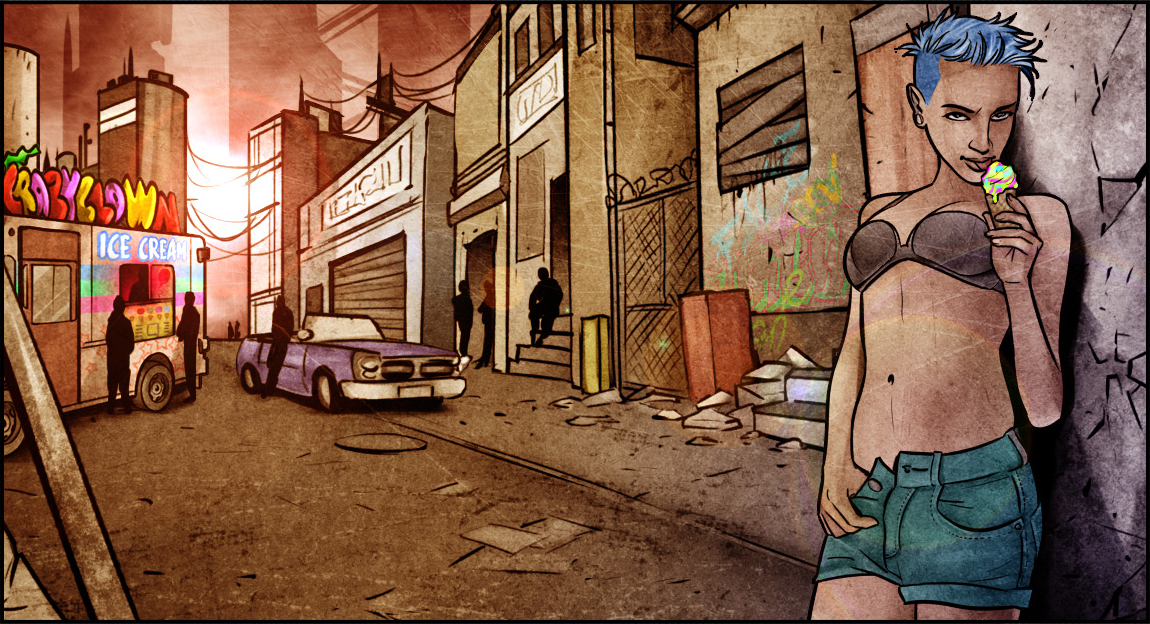 Events are always announced in our discord server when they're close to release, so check the place out if you want to know a little earlier when the next event hits. And even if you don't, our discord is a great place to give feedback to the team or talk about the game with your fellow players, so check it out either way. 
And while you're at it, you can visit us on Twitter too, every day we post a different piece of cpd. That's it for this devlog. Thank you for your time, and I hope to see you in the next one.